Hi future client! My name is Bob and I have a real passion for travel. I'd love to make your next vacation as exciting and stress free as possible.
Le Grande Tour specializes in custom European vacations. When not traveling myself, I love to study destinations, and have shared my knowledge with friends and clients for many years. While I specialize in custom planned itineraries for any budget, I also provide the competitive prices on cruises, packaged tours and flights all over the world. This includes timely advice on day trips, museum passes and primary attractions in each location a client visits.
I love all things French – especially Paris. The tremendous food, museums and people always fascinate me. Other European destinations I particularly enjoy are Venice, Rome, Amalfi Coast, Barcelona, Seville, Berlin, Bavaria, Vienna, London, Yorkshire and Edinburgh – to name just a few. I've also traveled extensively throughout the United States, with several trips to Hawaii, Florida, the Great Lakes, Arizona, New York City and Washington DC. Finally there's no better relaxation than a Caribbean cruise. I've thoroughly loved six cruises, and will match you with the right ship.
I always go the extra mile to provide the kind of top service that I would want myself. While I'm located in central Virginia, I have an international client base. And, since I work from my home office, I can be easily reached by phone and email – whenever you need me.
I'm looking forward to making all of your travel dreams come true!
Bon Voyage!
Bob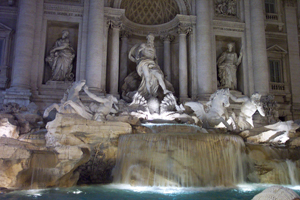 Italian Flavors Package
This 9 day vacation includes visits to three of Italy's great cities; Rome (4nts), Florence (3nts) and Venice (2nts). Experience Italy's major sights, including St. Peter's, the Sistine Chapel, and the Colosseum in Rome; in Florence a Tuscan cooking class, plus a full day-trip through Tuscany – including Siena, San Gimignano and Chianti and a Venetian gondola ride and city walking tour in Venice.


Learn more
Classic France Package
This 9 day vacation includes visits to three of France's best; Paris (4nts), Provence (3nts) and the French Riviera (2nts). Experience France's major sights, including in Paris - the Louvre, full city tour and special dinners at the Eiffel Tower and on a River Seine dinner boat; in Provence a full day's tour including the Pont du Gard, Avignon and Gordes and a full day on the Cote d'Azur from your hotel in Nice.


Learn more